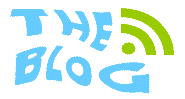 Stray Thoughts
Archive for the 'Uncategorized' Category
Friday, August 28th, 2009
Saturday, July 25th, 2009
I have had a couple of site visitors ask why they can not list their stolen or suspected stolen dog, cat or other pet, as such on this site. Undoubtedly, this is a big issue in some locations and indeed also, for some breeds.
The reason I haven't added "Stolen" or "Suspected Stolen" status options to the list postings is because I wonder if the terms may serve to discourage those who may have stolen a pet but who are now having second thoughts and contemplating returning it or those who know of a stolen pet's whereabouts but may be reluctant to come forward and report it, as a status of "Stolen" or "Suspected Stolen" has a negative stigma attached.
There is also the issue of owners assuming their pet has been stolen when actually it may have simply escaped somehow or been released accidentally. Again in those cases, it is hard to see how attaching the negative stigma of those statuses to listings made in such circumstances could be helpful.
I guess that in the vast majority of cases, the most important thing for most owners would be getting their pet back and therefore I think the best way any lost and found pet listing site can help is not to put anything in place that may serve to hinder that process.
So for now, I will leave pet theft report processing in the hands of the Gardai, though as always, I'm open to considering what others think when it comes to running the site most effectively so feel free to have your say on this via the comments facility here.
Monday, July 6th, 2009
I've just rolled out the latest site feature to the live site – county based search. Now you can filter the search results to limit them to listings in your county in the general lost & found, lost and found searches.
You'll see this feature in action if you hover over any of the search links on the home, lost or found pages. You will also notice that we only list counties for which we have listings currently so you can see at a glance if there are pets listed in your area.  To close the county search tooltips, simply click on any blank area of the underlying page.
County based searches open up a whole new area for distributing more relevant lost and found data to those interested and we will be building upon this in the coming weeks.