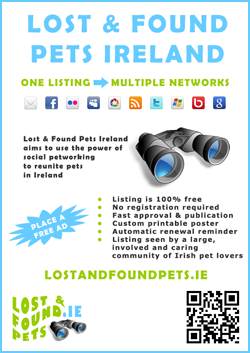 I know, I know, the post titles are getting worse but bear with me because this one is to let you all know that following a conversations over on the Facebook page, I have just uploaded a poster which you can download and print for distribution in your local area to help us promote our service in the 'real' world.
The poster is in Adobe Acrobat PDF format and will produce an A4 sized poster when printed.  In the unlikely event you don't already have Adobe Acrobat already installed on your computer, you can download a copy for free from here.
Possible venues for you to get the poster displayed in would be your local vets, groomers, butchers, convenience stores, hairdressers and any other community noticeboards you know of.
Let us all know where you put yours via the comments facility below.